DESIGNER SERIES – JEAN CLAUDE GUEIT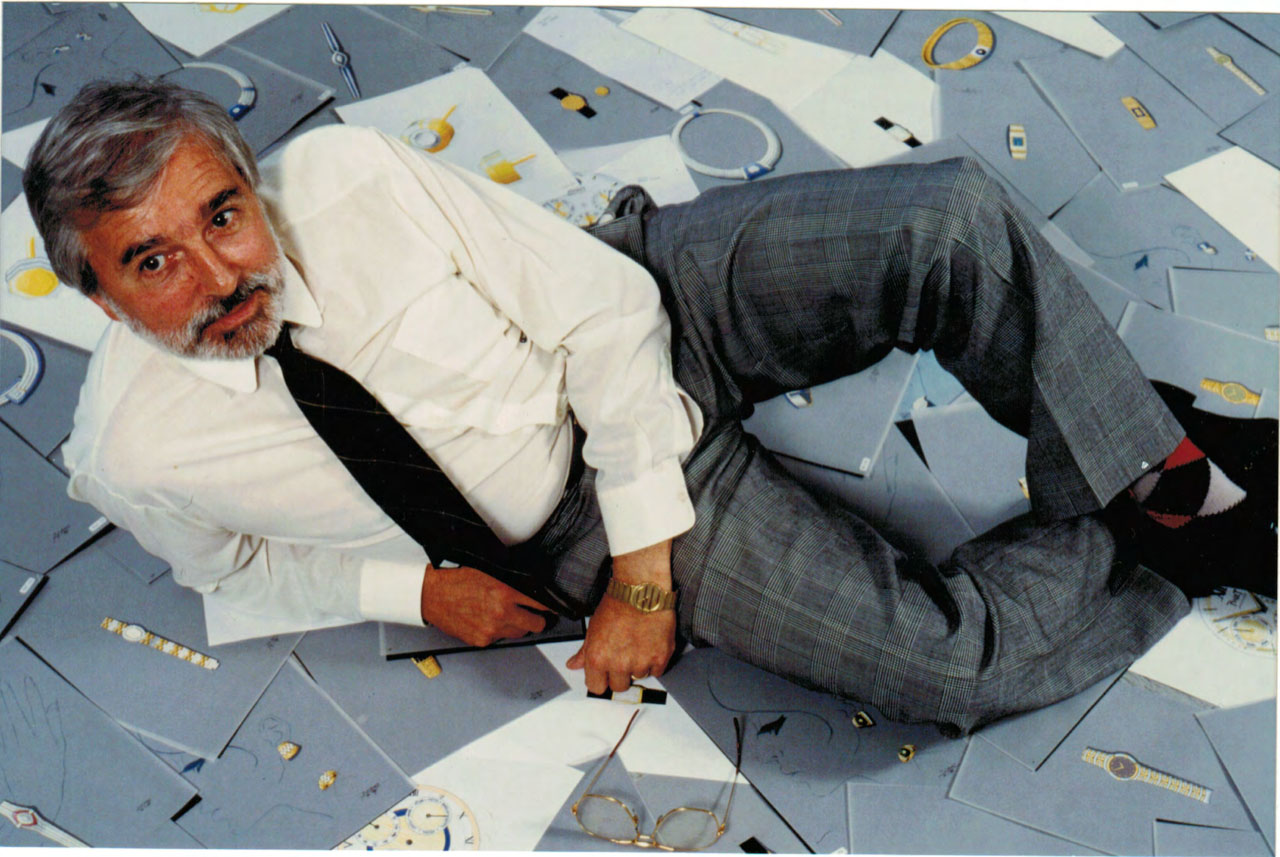 During the watch collecting boom in the past few years, everything from modern independent brands, heritage brands, all the way to vintage have gained a lot of attention.  Many of my own friends who are absolutely not into watches, started calling me for watch advices!  Most apparently are the resurgence of watch designers, names like Gerald Genta, Jorge Hysek, are gaining attentions from the general public, when these designers are usually known only amongst the industry.  However, there are still a few designers that we should recognise and give respects because of their importance to the industry.
Jean-Claude Gueit was born in April 1937 in Geneva, Switzerland, it is where he grew up and spent his life.  JCG went to an Art Deco school, where he learned about  design and also experienced in producing jewellery. Soon after he graduated, he became a jewellery maker and started a workshop in his hometown, Geneva.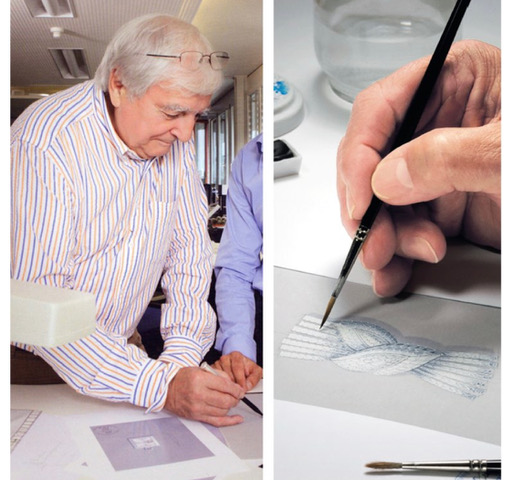 At the end of the 1950s, JCG joined Jean Pierre Ecoffey SA a bracelet and case company as a designer and jeweller.  JCG was producing jewellery and chains, this experience is immensely important because it would have a major impact to his designs later in his professional life.  JCG loves designing and always carry a small book to sketch whenever an idea enters his mind.  Jean Pierre Ecoffey SA; was a small operation but well known, the owner Ecoffey was a very hands on person, and each morning, Ecoffey would always go around to greet his team.  It was during one of these mornings, Ecoffey stumbled upon JCG's sketch book, he was thoroughly impressed by what he saw.  Soon, Ecoffey asked JCG to see him in his office, he asked JCG to clear his desk and bring all his belonging; JCG thought he was getting fired! But instead, Ecoffey told JCG he was impressed by his sketches and wanted to make him a designer.  But at the early stage of this transition, JCG would work as a designer in the morning and still go to the workshop in the afternoon to produce products.  As you can imagine, this hands on experience added tremendous value to his designs.  Jean Pierre Ecoffey saw the real potentional in JCG, and after 5 years of working under his guidance, Ecoffey did something amazing and even unconventional, he asked JCG to widen his perspective and suggested that he leaves the company!  In 1963 join Ponti et Genari, the main PIAGET supplier as a designer. Later, Ponti et Genari would be sold to Piaget and JCG became the Piaget and Baume et Mercier designer working with Valentin Piaget.
In 1976 JCG left the company the start his own design company, where he had established and gained many well known industry player as clients, including Rolex, Patek, Delaneau, Hermes, Concord, Movado, VC, AP, Harry Winston and few others.
Obviously its during this period that JCG had many amazing designs that is still relevant until today.  Some of them are the Kelly watch for Hermes, in 1976 JCG designed the first rainbows baguettes watch for Rolex and Delaneau.
In 1989 Alain Dominique Perrin (pre Richemont) contacted him and asked to come back to Piaget where he worked there until 2012.
JCG was the father of the famous Cuffs and Necklaces watches for Piaget, he was also responsible to first introduce hard stone for dials.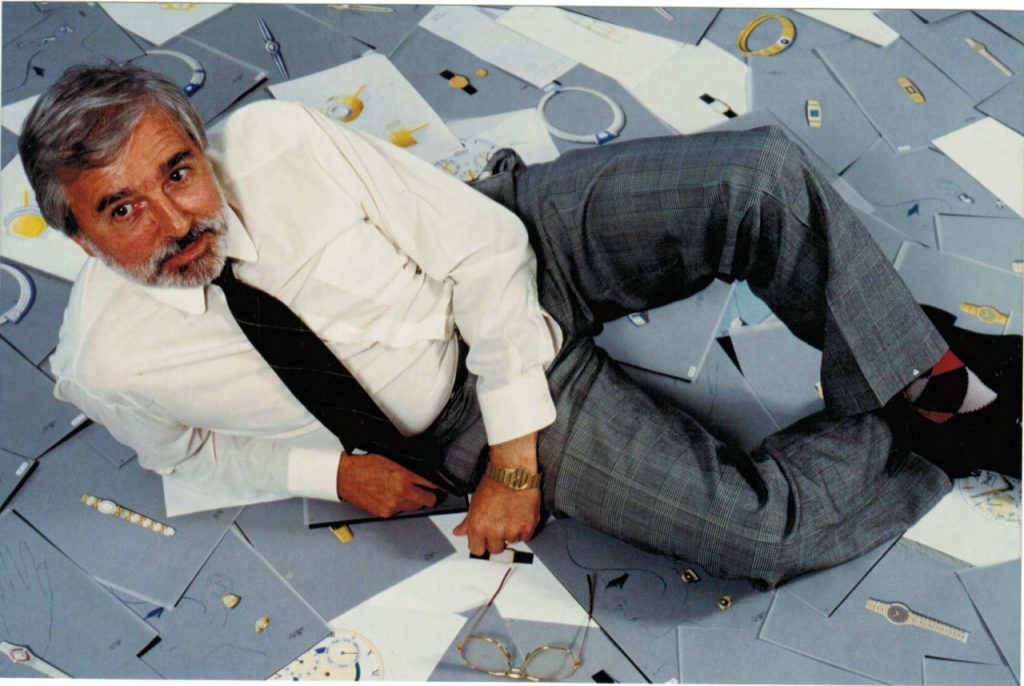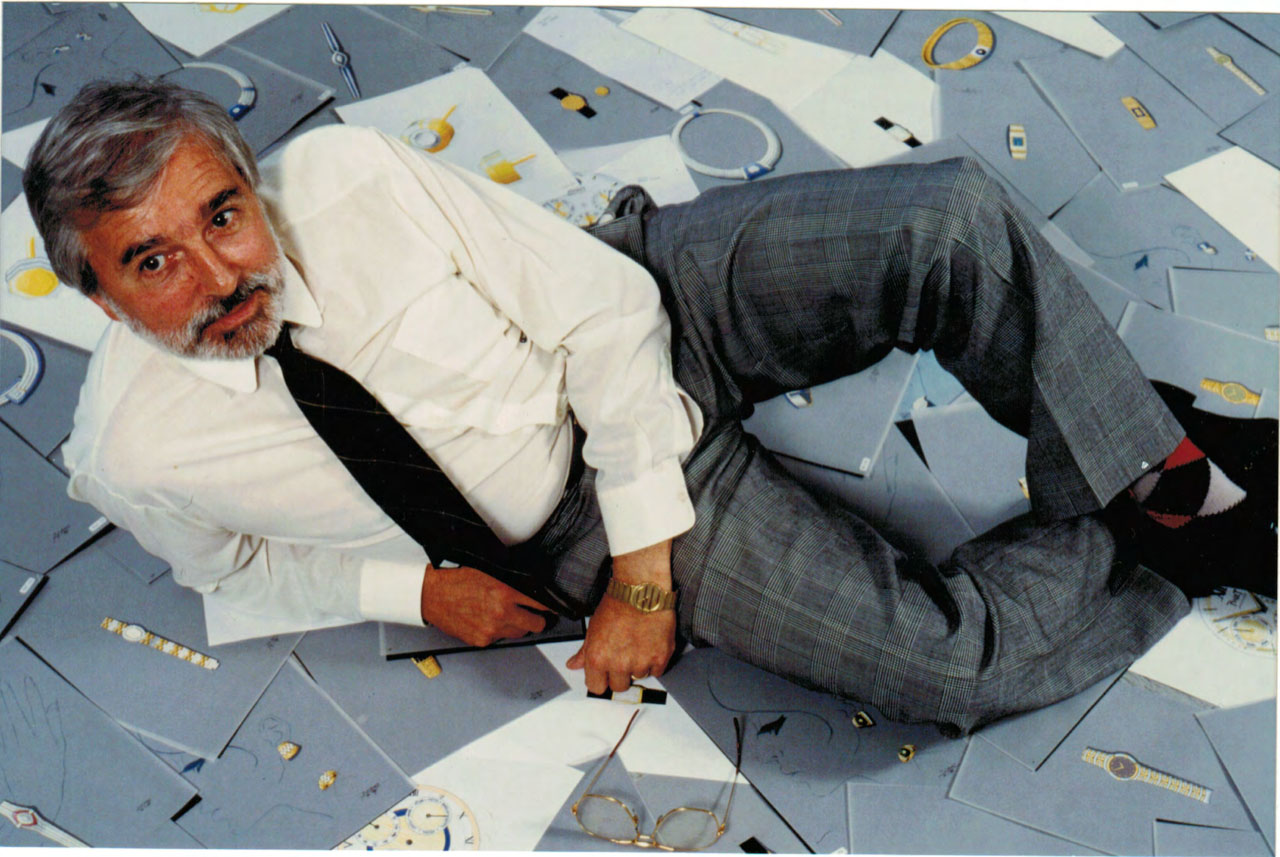 In my mind, JCG was one of the most influential watch designer for the 20th century, together with Gerald Genta, Jacqueline Dimier and Gilbert Albert.
In his personal life, JCG was a gentle person.  He was always humble and doesn't enjoy the spotlight, always staying behind the scenes.  He was truly passionate about his work but he also enjoy other activities, such as playing music.  He was an accomplished amateur saxophone player where he had been playing since young.  He also enjoyed the great outdoor; tennis and bicycling, mountaineering, hiking, skiing and soccer too.  JCG was also an avid painter, specialising in water colour, this was also relevant to his career as this was the age before computer and most of his watch designs are done with water colour.
Even more interestingly is how his passion of watches seems to be transmitting to his son, Emmanuel Gueit, who we all know is the designer for the Audemars Piguet Royal Oak OffShore.  A special thanks to Emmanuel for helping me get the above information about this father's amazing career.