Breaking Boundaries: CORUM's Innovative Concept Watch Redefines Timepiece Design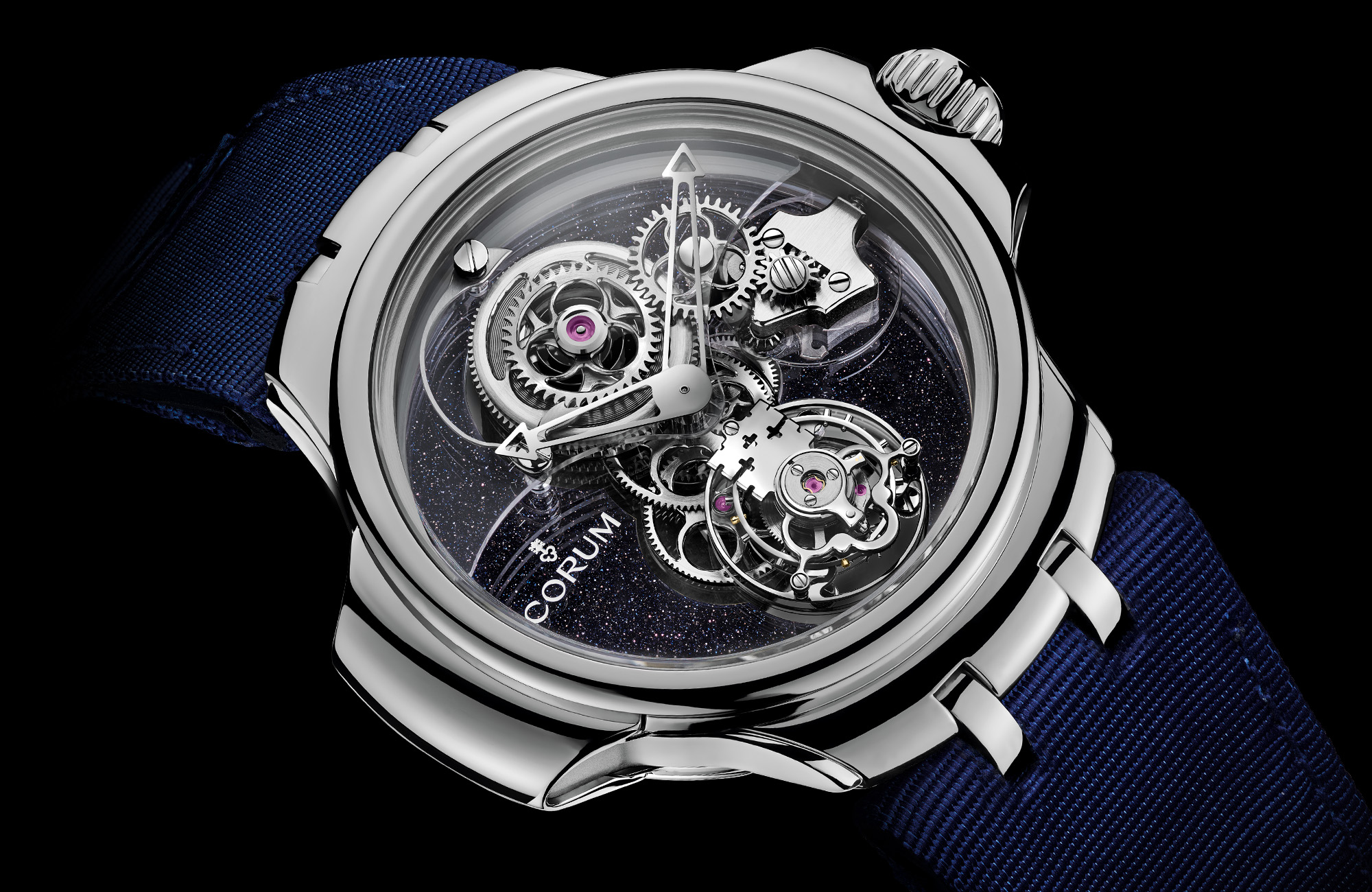 Let me present to you an absolute game-changer – a groundbreaking Concept Watch that's set to flip the script on design and technology. This stunner comes straight from the house of CORUM, a watchmaking legend since 1955, known for shaking things up with bold creativity. I've got a personal connection with these folks, having paid them a visit back in 2022 when parts of the world were still hunkering down. The experience was beyond cool, and that visit left me even more impressed with their innovative spirit.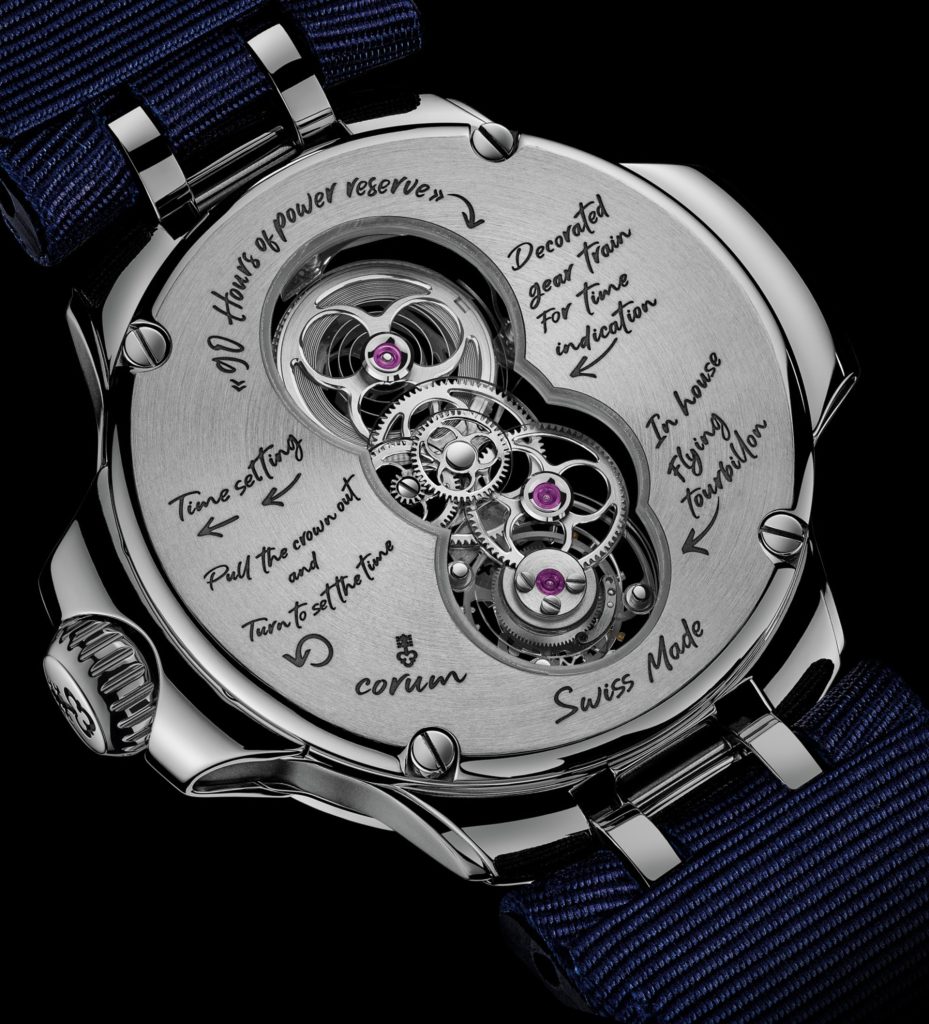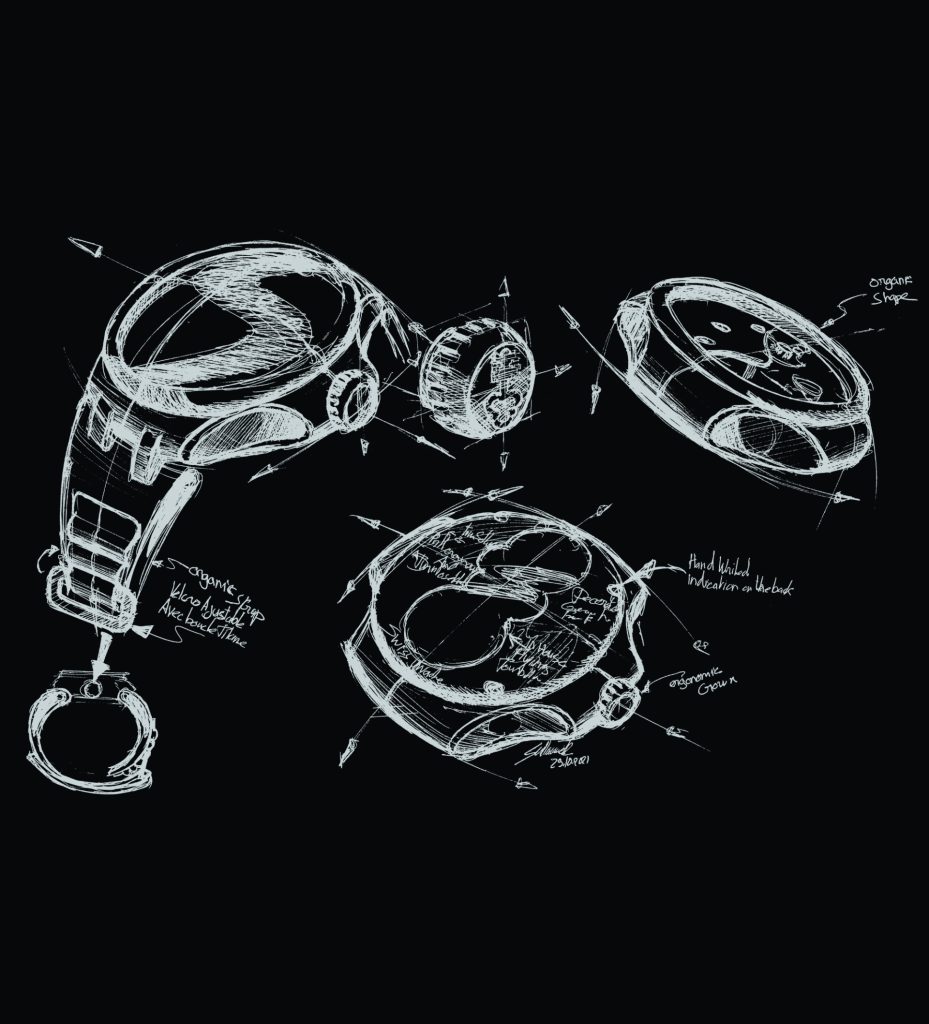 What is unique about this Concept Watch? It's like a fusion of nature's curves and eco-friendly vibes. The watch case, inspired by those smooth, organic shapes, is a work of art made from recycled titanium grade 5.  It's not just a nod to environmental goodness but also adds a unique flavor to how this timepiece look.
At the heart of this marvel is a flying tourbillon movement, beating at 3 Hz with a 90-hour power reserve. The way each piece floats within those sapphire plates is like a dance, pure elegance brought to life. The "dial" beneath it, crafted from aventurine stone, captures the magic of a starry night sky, quite mesmerising.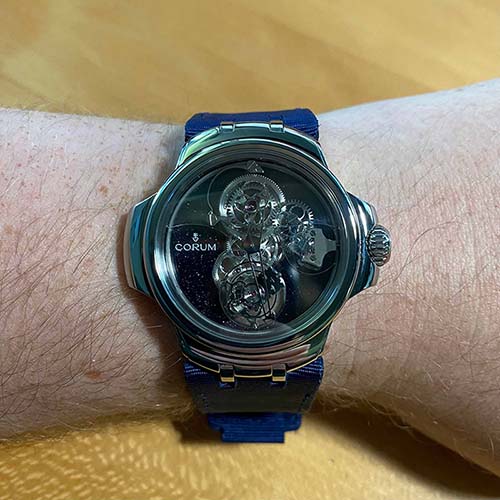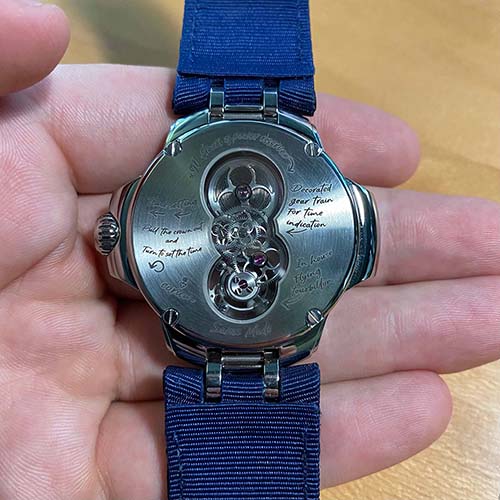 The caseback is etched like a masterpiece. It frames the cool-shaped window that's all about showcasing the tourbillon, mainspring, and gear train. And they've gone and engraved explanations to school you on what's what, I love it. This kind of attention to detail is just them being CORUM, effortlessly blending art with function.
The strap is a nod to innovation as well, crafted from some unique recycled textile material. Not only does it promise unmatched comfort and toughness, but their new adjustment system also brings that perfect fit to the scene.
The Concept Watch isn't just another tourbillon; it's a universal charmer. Forget about gender labels – this 39.5mm wonder embraces all. CORUM's all about smashing norms, and this watch is the perfect example.
As CORUM keeps rewriting the rulebook for luxury timepieces, this Concept Watch is the living proof of their unwavering pursuit of greatness. Mixing top-notch tech, jaw-dropping design, and a commitment to our planet, CORUM proves once again why they're the trailblazers of the watch world.
Although this Concept Watch isn't available for purchase, it's anticipated that the retail value could be around CHF 420,000.