Breguet Logo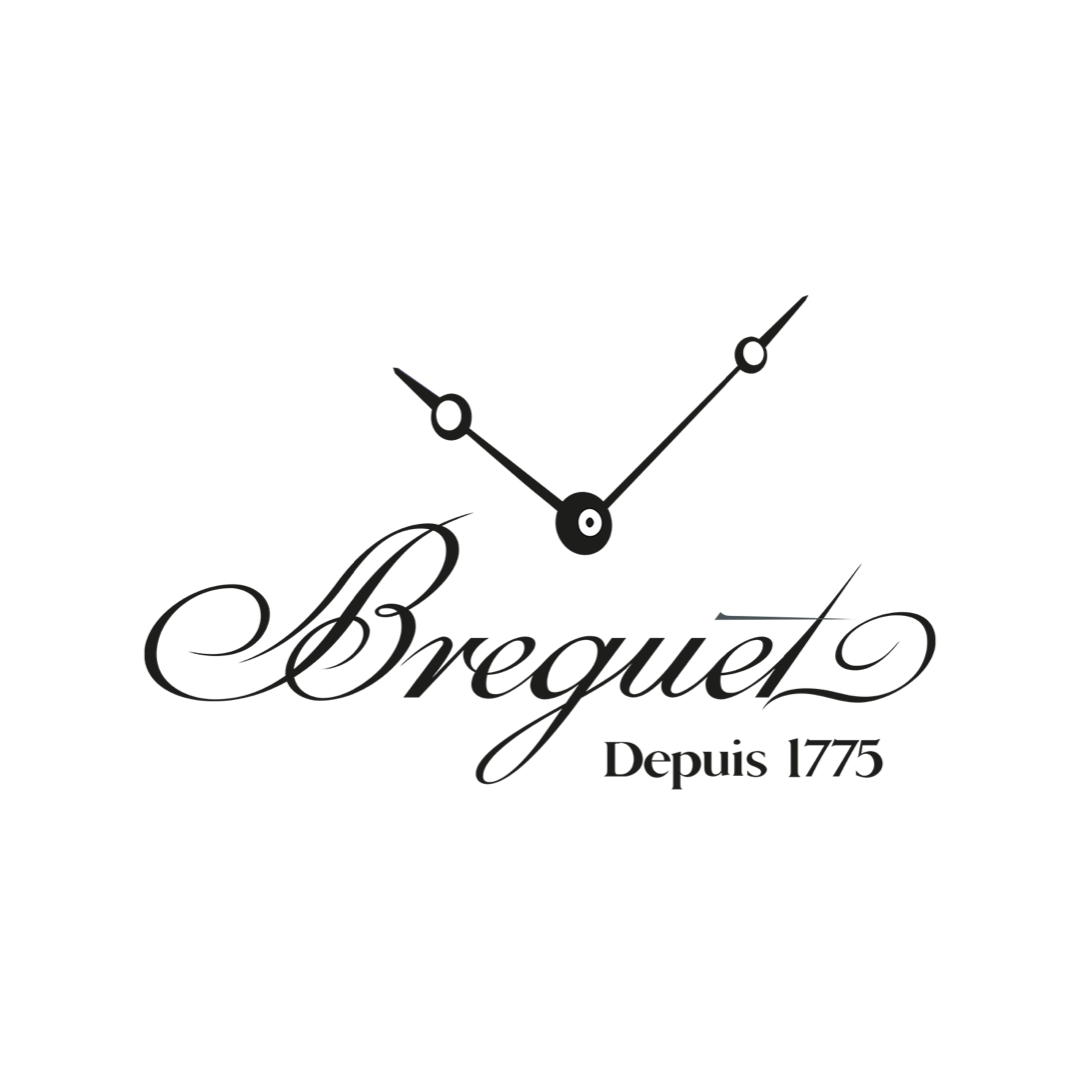 Founded in 1775 by Abraham-Louis Breguet, the Breguet brand boasts an illustrious history in horology. Breguet's pioneering contributions include the invention of the tourbillon in 1801, a milestone in enhancing timekeeping accuracy. Notable patrons of Breguet timepieces include Marie Antoinette and Napoleon Bonaparte.
In 1810, Breguet introduced the "Breguet hands," characterized by their open-ended design and blue hue, a distinctive feature that continues to define the brand's aesthetic. The brand's excellence extended to the maritime domain, with Breguet producing marine chronometers for navigational precision during sea voyages.
The Breguet logo, marked by elegant typography, exemplifies the brand's commitment to sophistication and precision. It symbolizes Breguet's heritage as a watchmaking pioneer, reflecting the artistry and engineering excellence that have characterized the brand for centuries.