Zenith Defy Lab (2017)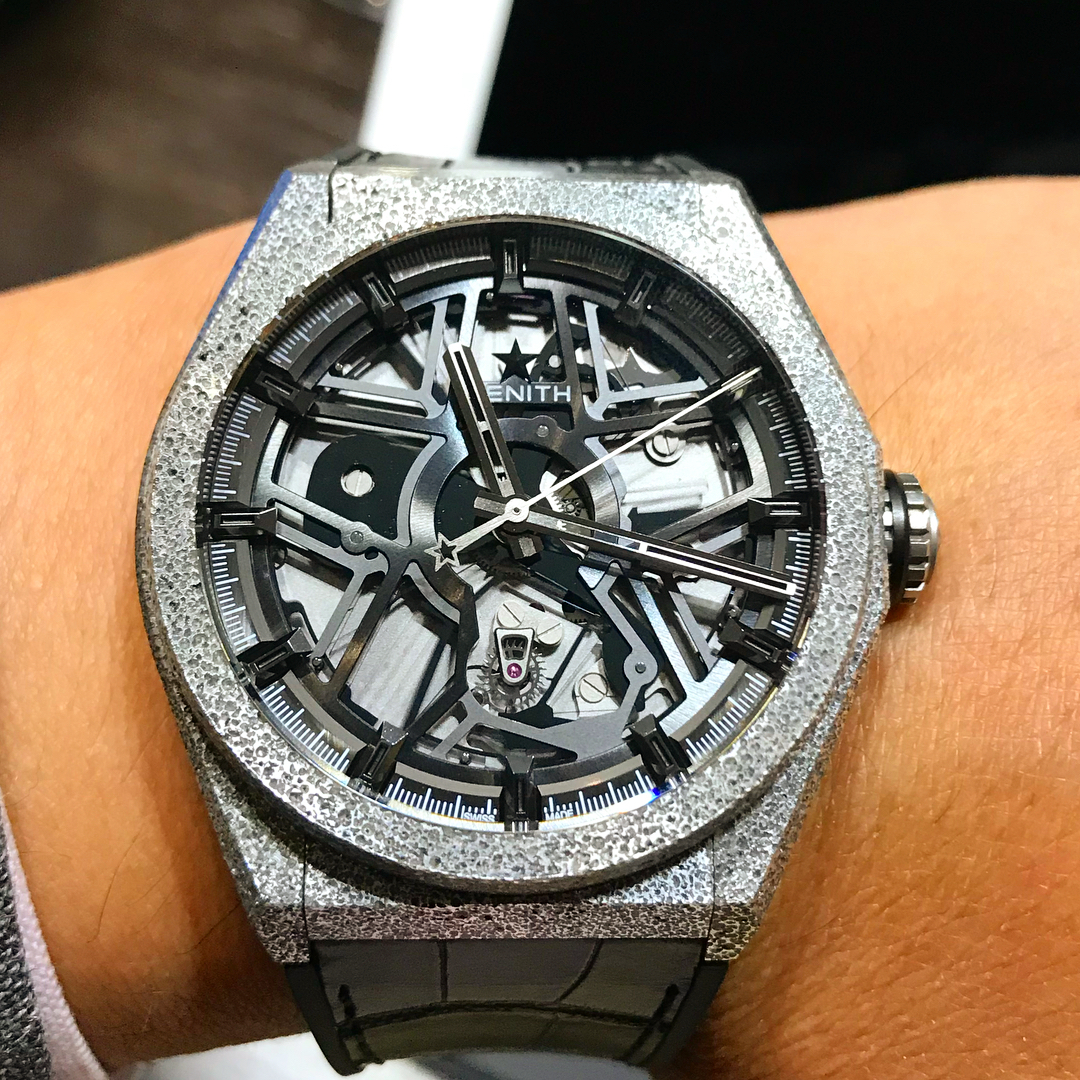 The case is made of a completely new composite material called Aeronith.
Aeronith is an aluminum composite that is 2.7 times lighter than titanium, 1.7 times lighter than aluminum, and 10% lighter than carbon fiber.
Case size is 44mm.
Not only is the case new, but the inside features a revolutionary watch movement that is completely different from what has been done in the past two centuries; with no conventional balance, no balance spring, no lever; and no conventional anti-shock system.
The movement uses unconventional material to build, this new system is called Zenith Oscillator.
Vibrating at 108,000 vph – one of the fastest on the market currently.
As many watch collectors know, the higher the frequency, the more accurate the watch.
This watch is said to an accuracy of ± 0.5 seconds over 48 hours.
Resistance to magnetism is at 88,000 A/m or 1,100 gauss.
Power reserve at 60 hours.
Limited to only 10pcs.