Chanel Mademoiselle Privé Pique-Aiguilles (2023)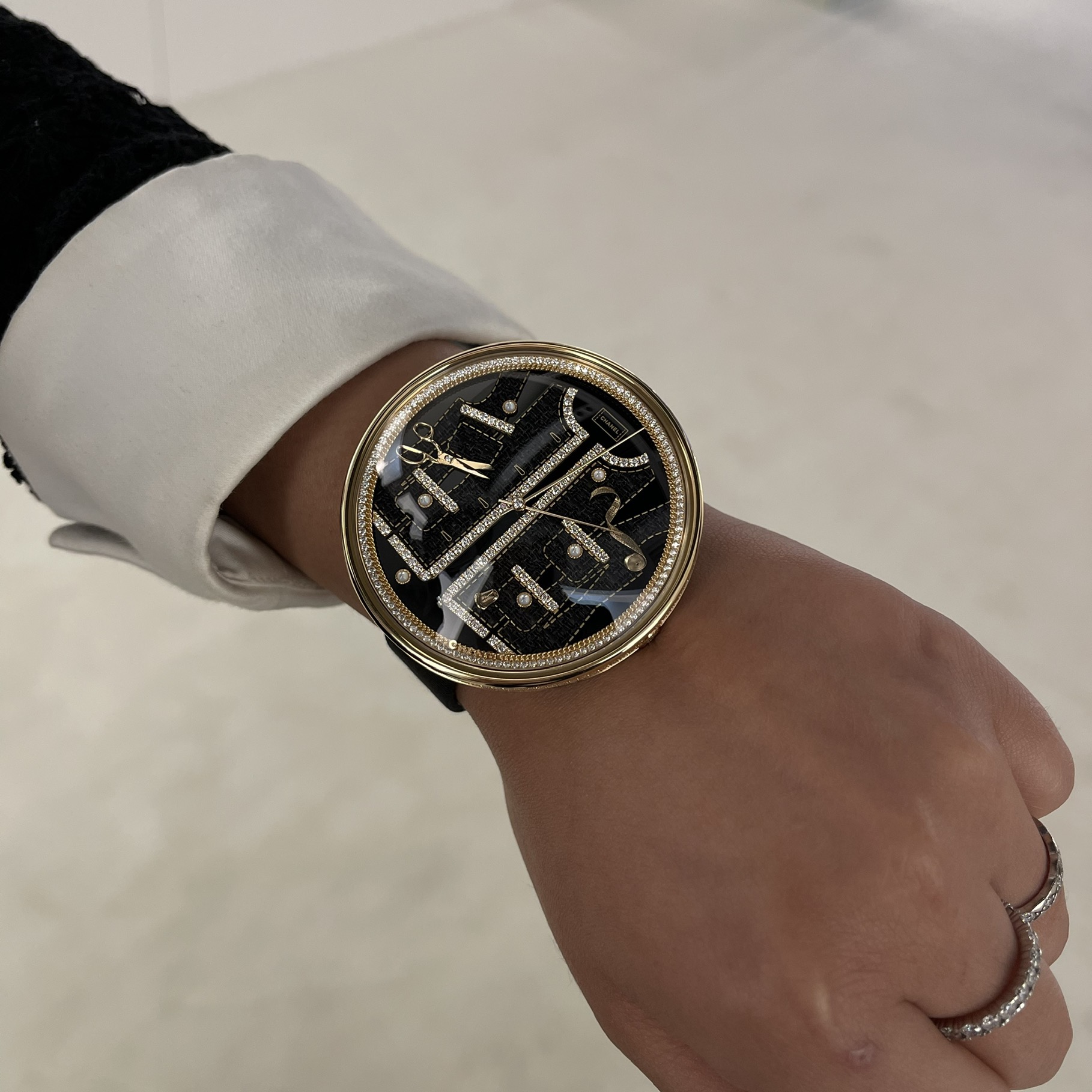 •Inspired by Chanel's haute couture; using an indispensable tool of any seamstress, a pincushion, Arnaud Chastaingt Director of the CHANEL Watchmaking Creation Studio has created this amazing (five editions) collection of watches.
•Each dial is consist of multiple types of Métiers d'Art – enameling, lacquer, miniature pearls, gem setting, engraving and painting.
•18k gold case in 55mm.
•Movement is high precision quartz.
•Each version is limited to 20pcs
•Priced from 155 to 210k €