Omega Marine reference number 679 (1932)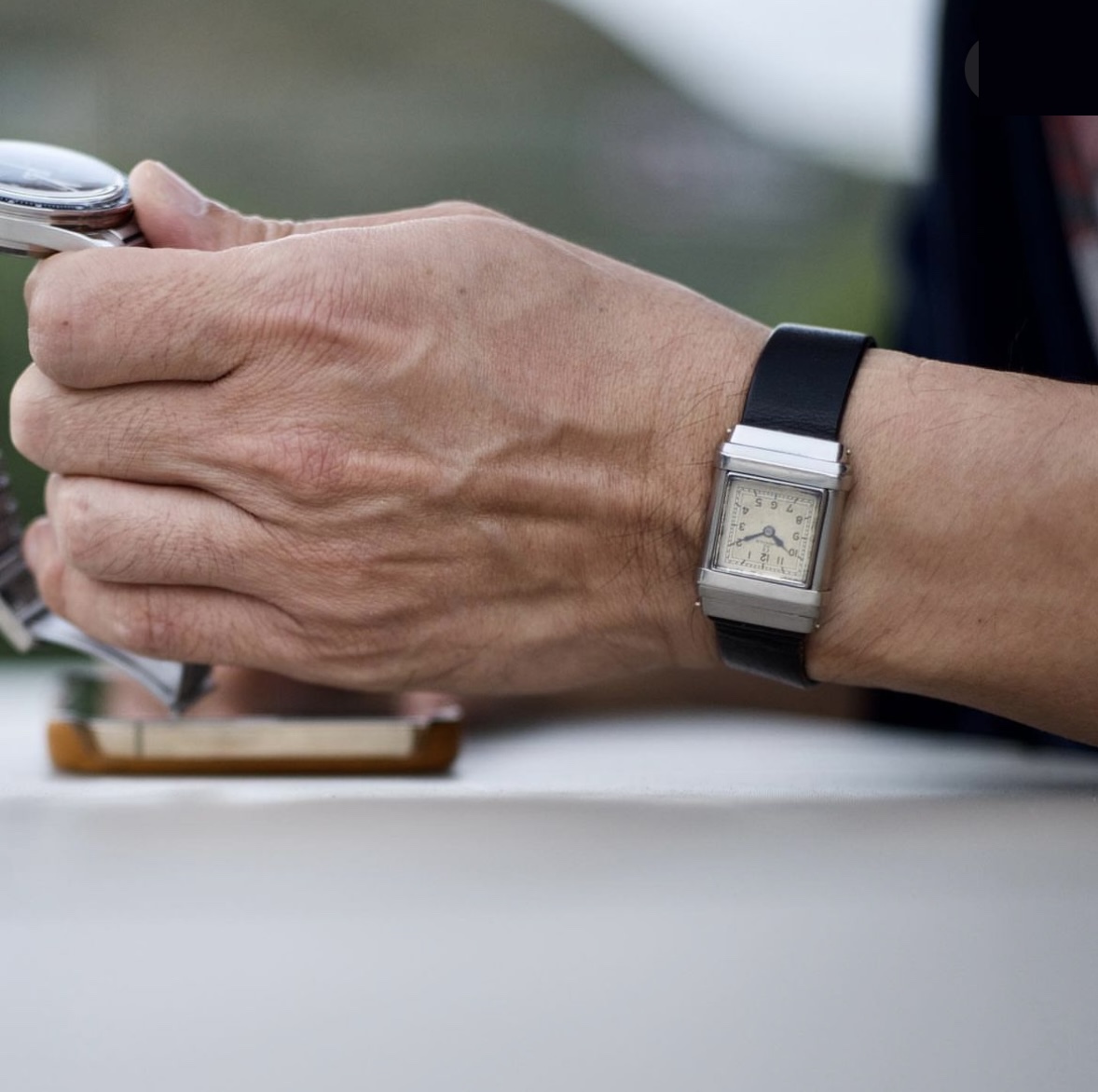 In 1932 Omega introduced a waterproof wristwatch called the Omega Marine reference number 679. The Omega Marine was the first dive watch commercially available to civilians, the first watch specifically tested and qualified for diving. 
The watch movement, dial, and hands were encased in a rectangular section interior case. This interior case had a shoulder at the end with a groove which contained a cork gasket. The interior case slide into a rectangular outer case, the end of which contacted the gasket in the shoulder of the interior case, creating a water tight seal. A spring clip on the back of the outer case held the two parts together. The clip provide the initial seal between the inner case, the gasket, the outer case, and as the watch submerges, the air pressure inside the case remain constant while the water pressure outside the watch increased, compressing the two parts of the case even more firmly, increasing the water tightness.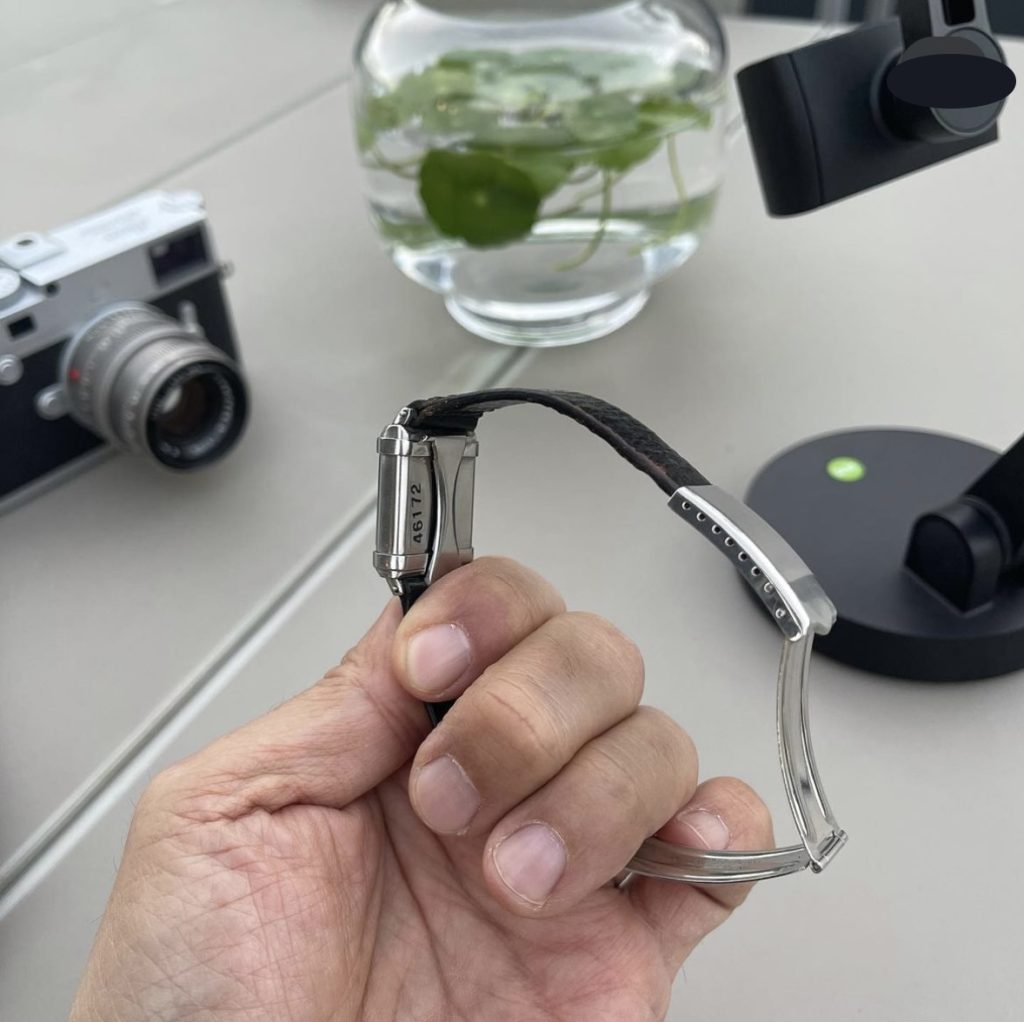 The Marine was at first fitted with the manual winding calibre 19.4 T1, but later with the improved 19.4 T2, created in 1935. It is interesting to note that outer case had a sapphire Crystal. Sapphire was used because it was much stronger than glass and this was probably one of the very first use of sapphire on a watch. The watch strap was made of seal skin, but more interestingly it had a folding buckle.